Don't Stop Dancing

Book Design, Editorial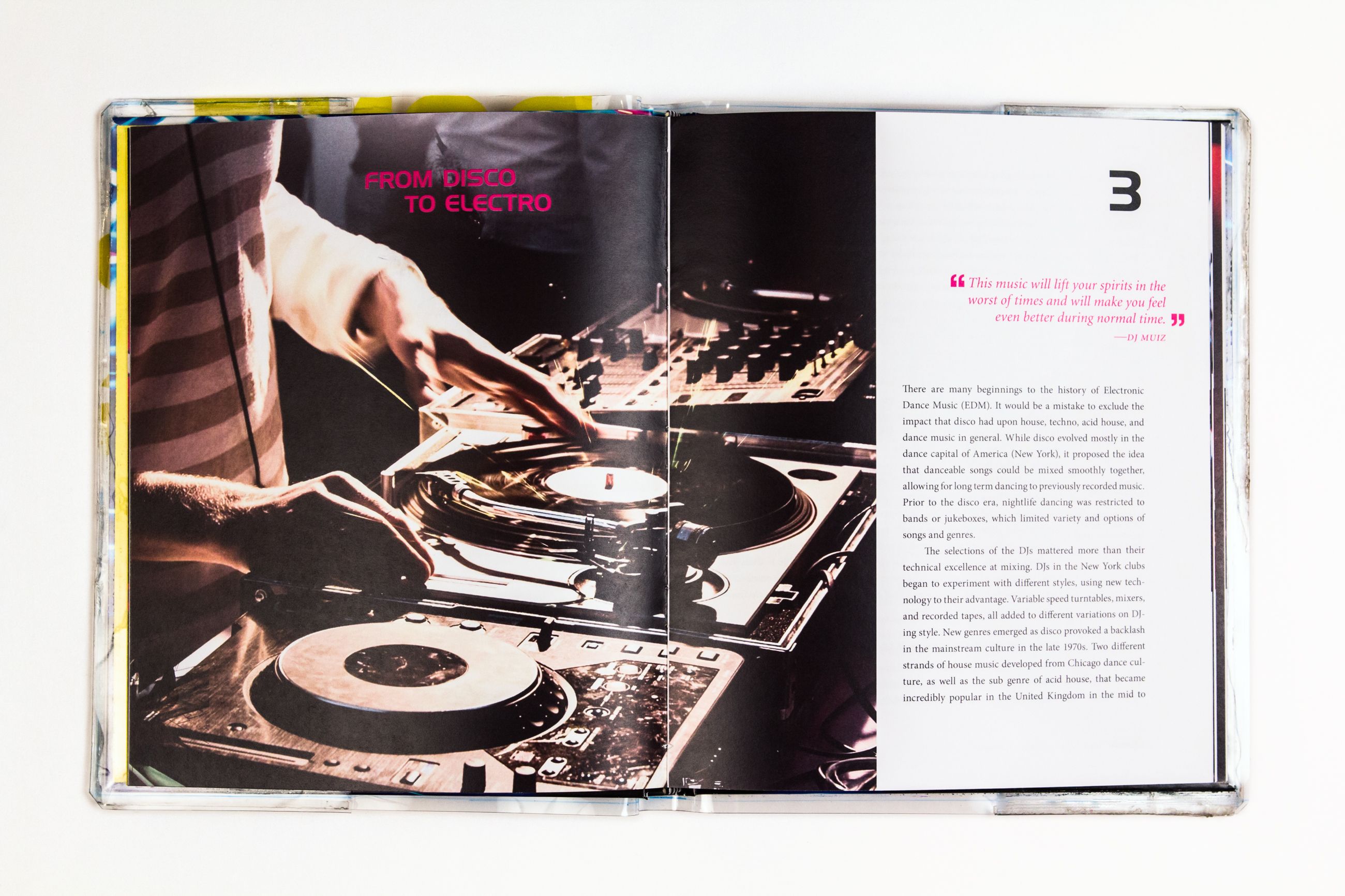 Don't Stop Dancing
A history book concept designed to capture the energy and vibrancy of electronic dance music and the community it creates.

CONCEPT
Screen printed vinyl cover, dynamic page layouts, with a combination of colorful imagery, create an energetic editorial style fitting for the content.

I experimented with light painting and photography to capture stills that became a graphic element throughout the book. This was paired with a carefully curated selection of photography to tell a visual story of the music and how it informed fashion style, community, and party atmosphere.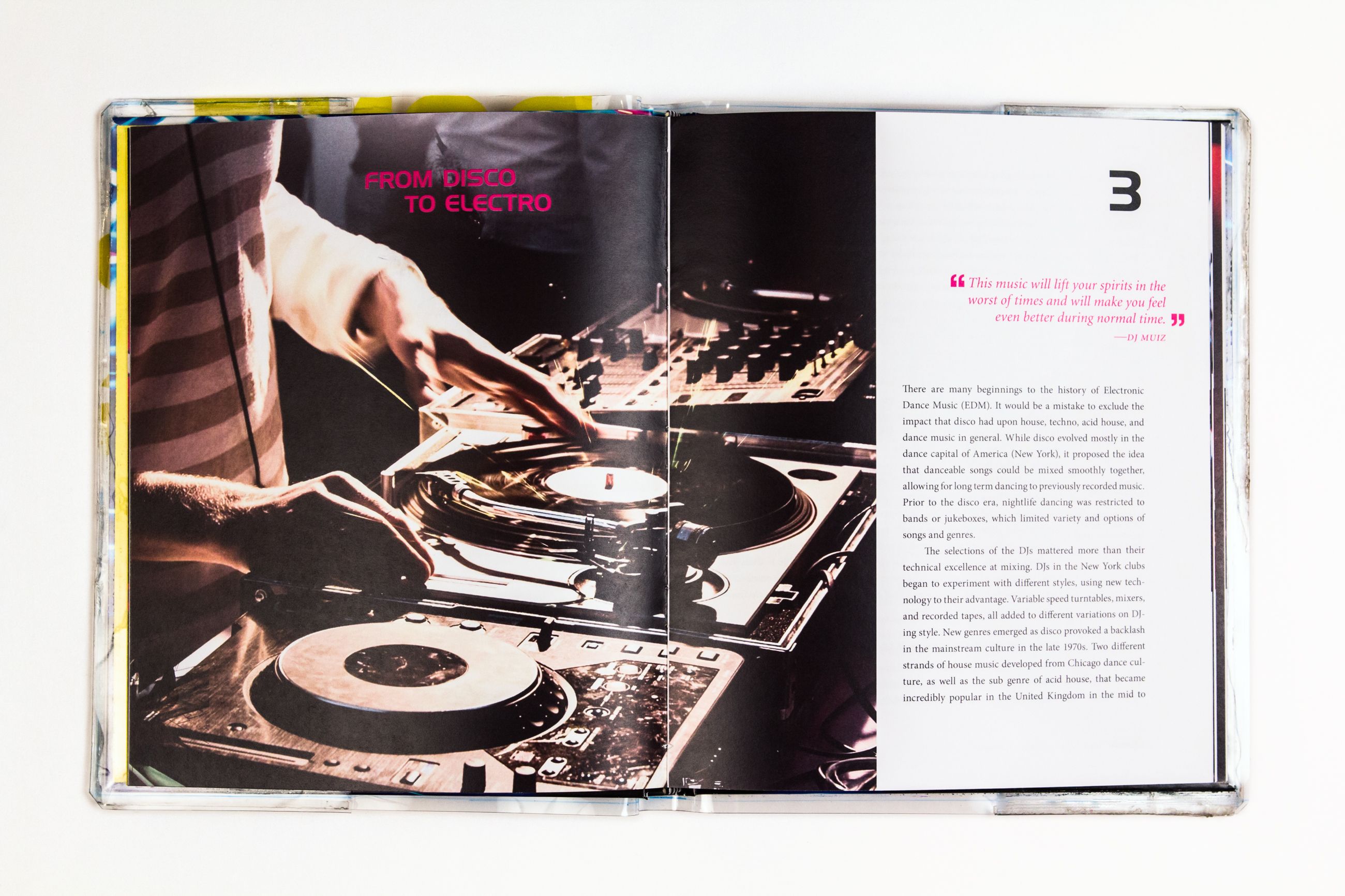 Screen printed vinyl book jacket layers over a photographic printed book jacket.