Zenith

Branding, Environment, Product Design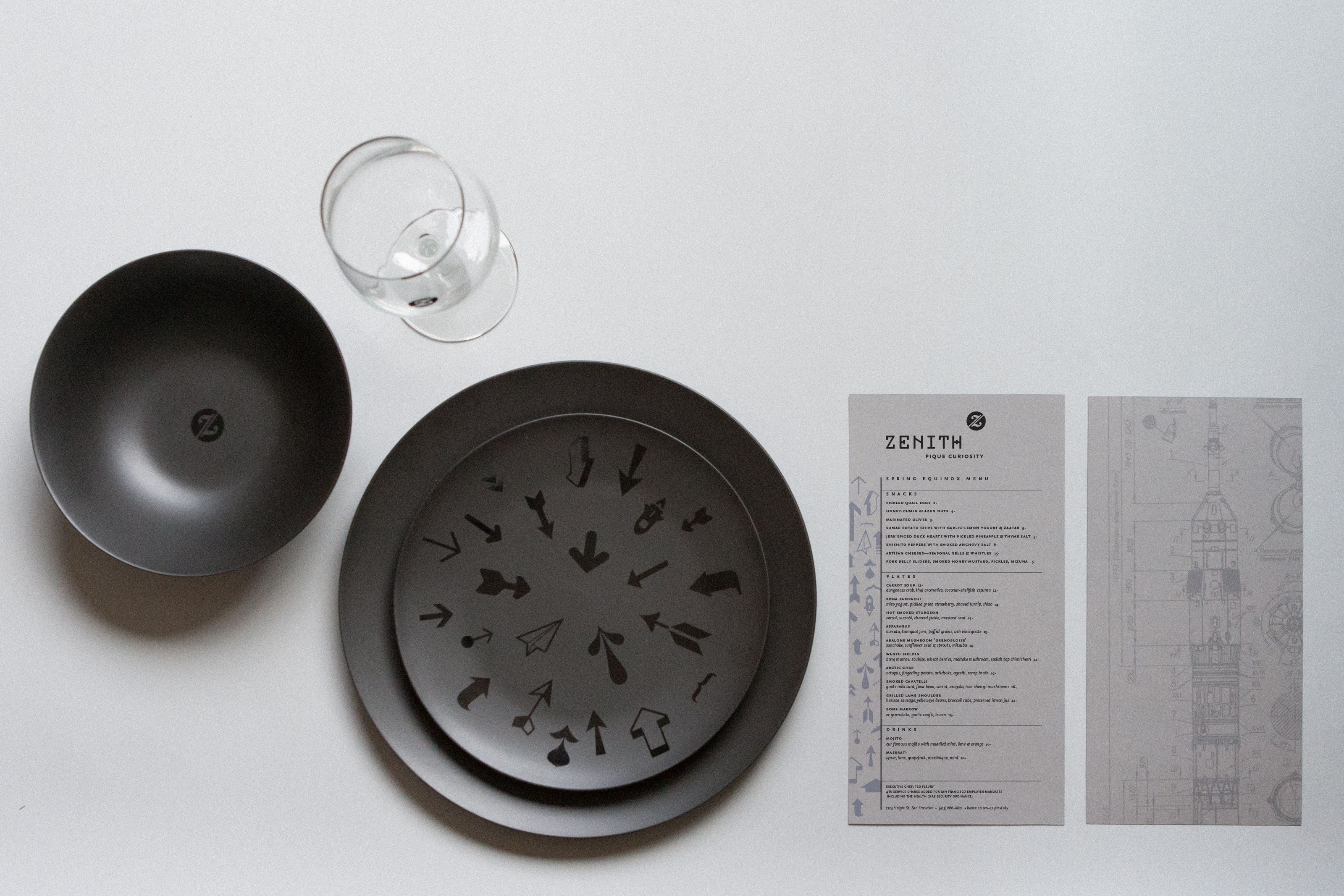 Zenith / Pique Curiosity
A restaurant concept that combines food and curiosity of space exploration. Nurturing both body and mind; offering a seasonal menu and space for people to come together for learning, workshops and stargazing on the rooftop patio.
CONCEPT
Zenith:
n.
the highest point.
Bringing community together to inspire minds to think outside the box. To reach to the highest point.
CCA / Mark Fox
Photographic textures dream of being in space.
The result of photographic experiments.


"Mystery creates wonder, and wonder is the basis of man's desire to understand" — Neil Armstrong